Screenwriting 101
Writing a screenplay sounds simple enough. Right? It's actually fairly simple. Honestly. But writing a compelling screenplay that gets a reader past the first page or so is a different issue altogether. Gaining enough interest to see your screenplay produced and actually made into a film is an entirely different story.
The two most important parts of a screenplay are story and characters. Aside from a solid theme, a legit sensible plot, believeable dialogue that moves the story forward, but that's all. Simple. 🙂
We've been at this a while now and we've boiled this down into a simple process that we believe will help you get started, get unstuck, remove the block, or add to your story or characters.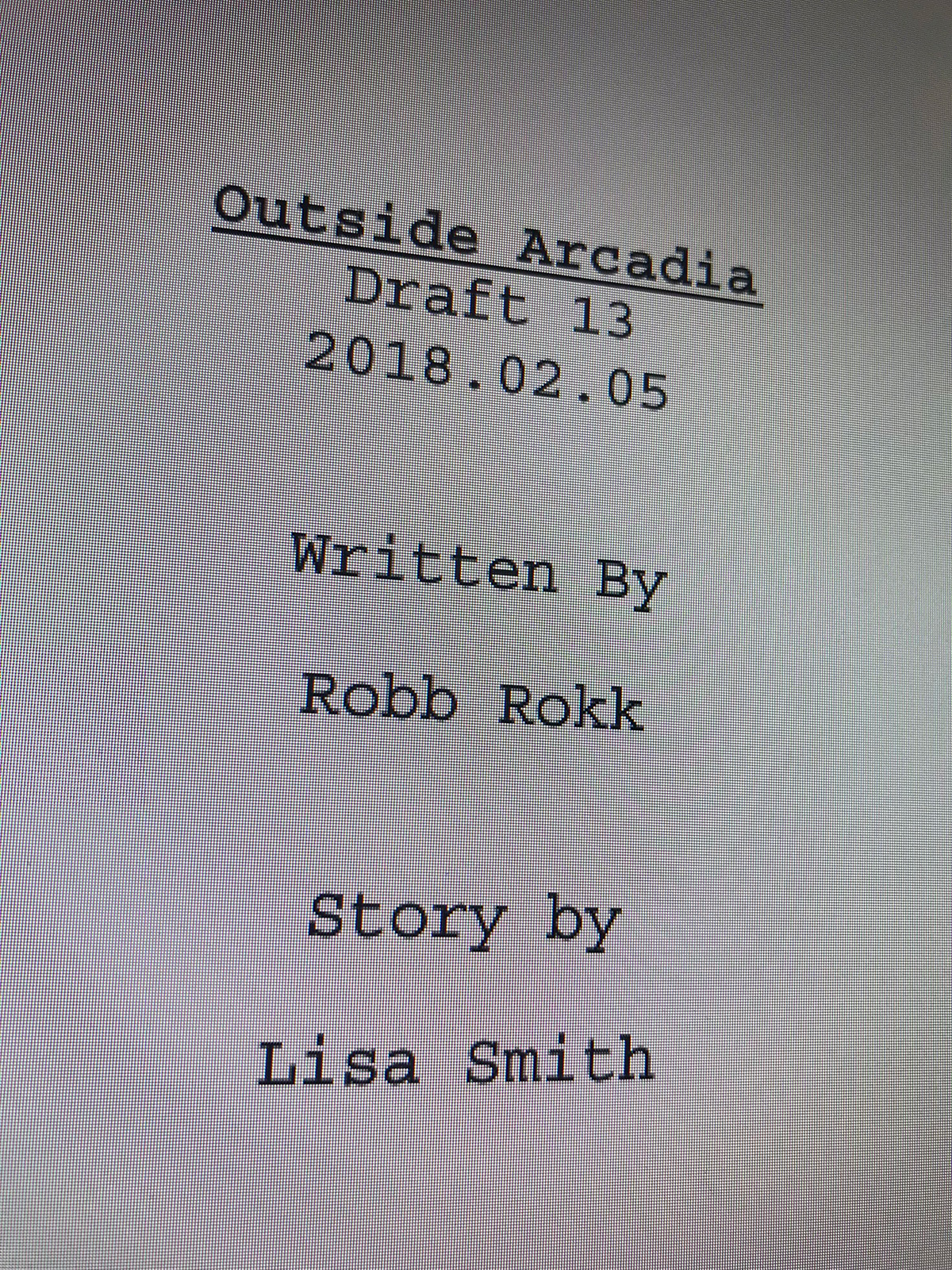 Introduction
Our first class in the art and craft of screenwriting is in sculpting. Yes, sculpture. Hang with me here. This is life-changing information. A great sculptor doesn't start by polishing the stone or carving the ear of the human figure. That would be foolish. First, the sculptor decides the size of the granite needed. Then he or she chips away the corners, gets the stone to the rough dimensions. Then she steps back and thinks, "That's far too large for my statue of a child." So she chips away again until the size feels right. Then they take it a step farther and chip some more off. As the child takes shape, they reassess and make decisions. Is this the right size? The right height? And so on. Eventually they are chiseling out the eyes, the nose, an ear, a toe. It took a while to get here but she took small steps along the way to ensure there would never be a moment to destroy the work and start over from scratch. If a sculptor's process wasn't something along these lines, she couldn't afford another piece of granite. Paper, on the other hand, is not expensive and you're using pixels anyway, right? But your time and effort is the most valuable limited resource you own. I'll equip you with a process that helps you to never spend years writing a screenplay or ever scrapping your work and starting from scratch again. Why? Because that just stinks.
What is Art?
I would define art as simply "a created thing of beauty."
Created. Someone made it.  
A thing. It's tangible. Something you can hold, touch, smell, feel, hear, display, taste, or view. 

Beauty. This is subjective for certain but true beauty moves us deeply and invokes an emotional response.
As we continue through the lessons, we will learn about:
Professional Screenplay Format
Screenwriting Apps and Software
Outlining / Beat Sheet
Screenwriting Resources
Competitions
And more

 
Screenwriting Lesson One
Our first lesson in screenwriting introduces the student to story conception and starting well. You will use secretly chosen aspects to aid in starting a story of your own using our story generator. So grab a pen or pencil, download and print out the worksheets or do it digitally. Just do it.
Story Generator
Pick random numbers for genre, protagonist, antagonist, setting/location, and a story element to include. All chosen totally at random, the student is then challenged to solve the problem, incorporating each of the story structure elements into a general story idea. After each student presents an off-the-top-of-your-head story, we let the dust settle then dig into the Save the Cat Beat Sheet. 
Choose a Genre (1 to 15)
Sci-Fi

Action 

Western 

Mystery 

Horror 

Drama 

Comedy 

Adventure      

Noir

Romance      

Fantasy 

Historical 

Satire

Thriller

Mockumentary
Choose a Protagonist (1 to 23)
Pickpocket     

Thief     

Gangster    

Teenage Boy     

Teenage Girl       

Twins     

Teacher     

Coach     

Cop     

Detective     

Soldier     

Hunter     

Doctor     

Farmer     

Mechanic     

Veteran          

Old Man     

Old Woman   

Secret Agent      

Spy     

Prisoner        

Security Guard

Gambler
Choose an Antagonist (1 to 20)
Monster        

Government     

Principal     

Robot     

Aliens     

Gang     

Burglar    

Thief     

Detective     

Soldier     

Hunter     

Doctor     

Scientist    

Assassin     

Spy     

Mechanic     

Hospital     

Animal Hospital      

Security Guard      

Prisoner 
Choose a Key Setting (1 to 22)
School      

Ball Field     

Woods     

Wilderness     

Home

Ocean     

Phone Booth     

Factory

Office     

Lake House      

Farm House     

Space     

Ocean     

Island     

Iceberg     

Cruise     

Prison

Church       

Courtroom     

Warehouse 

Video Game

River
Choose a Key Story Element (1 to 40)
Marriage      

Divorce      

Dating      

Storm     

Dare     

Apocalyptic Event       

Skating Rink     

Lots of Money       

Robbery        

Stolen Car       

Jewelry       

Bomb       

Gun

Music       

Concert      

Wreck      

Explosion       

Dynamite      

Knife      

Blood     

Boat    

Book     

Ring     

Cloak     

Sword     

Crystal Ball     

Computer     

Time Machine      

Video Game

Large Truck      

Camera     

Professor     

Judge    

Jury    

Puzzle      

Fight       

Game

Natural Disaster

Illness

No Money
Character Generator
Each character must be engaging, mysterious at some level, and conflicted. Writing a unique yet realistic character can be difficult. This exercise will challenge you to accept a character as he or she is, before you command them, as the author, to do as you say.
Choose a Positive Adjective (1 to 10)
Kind

Generous

Complimentary

Giving

Brave

Responsible

Loving

Genius

Physically Strong

Positive Outlook
Choose a Negative Adjective (1 to 10)
Thief

Liar/Dishonest

Angry

Egotistical

Dismissive

Annoying

Rude

Grumpy

Disobedient

Dumb
Choose a Neutral Adjective (1 to 10)
Mysterious

Blunt

Cynical

Poor

Wealthy

Aimless

Defeated

Scatter-brained

Quiet

Accepts the Challenge
Choose a Secret (1 to 10)
Alcohol / Drugs

Odd Weakness

Former inmate

Great Loss

Great Gain

Committed a Crime

Crazy Family

History / Backstory

Disease

Forgetful
Choose a Guiding Ideology / Philosophy (1 to 10)
Can't Kill 

Lawful

Strictly Religious

Can't Lie

B&W worldview

Must kill

Family First

Faith & Country

Power Hungry

Protection of Life / Way of Life
Character Development
This is the audio from our Film School 101 Character Development discussion on March 14, 2023.
Table Read and Intro to Pre-Production
This is the audio from our Film School 101 Table Read and Pre-Production discussion on March 28, 2023.
Table Read of Grand Larceny & Intro to Pre-Pro