Meet Our Leadership Team
DeSoto Arts Institute is dedicated to supporting, training, educating, and mentoring the next generation of professional filmmakers and creatives. DAI teaches the craft of creative, positive storytelling by providing a professional working studio environment which actively demonstrates ethics, honesty, generosity, commitment, respect, and love for one another.
Founded by Robb Smith in 2016, DAI is known as an organization that provides entertainment appropriate for the entire family while offering hands-on opportunities for participation in the collaborative art of film.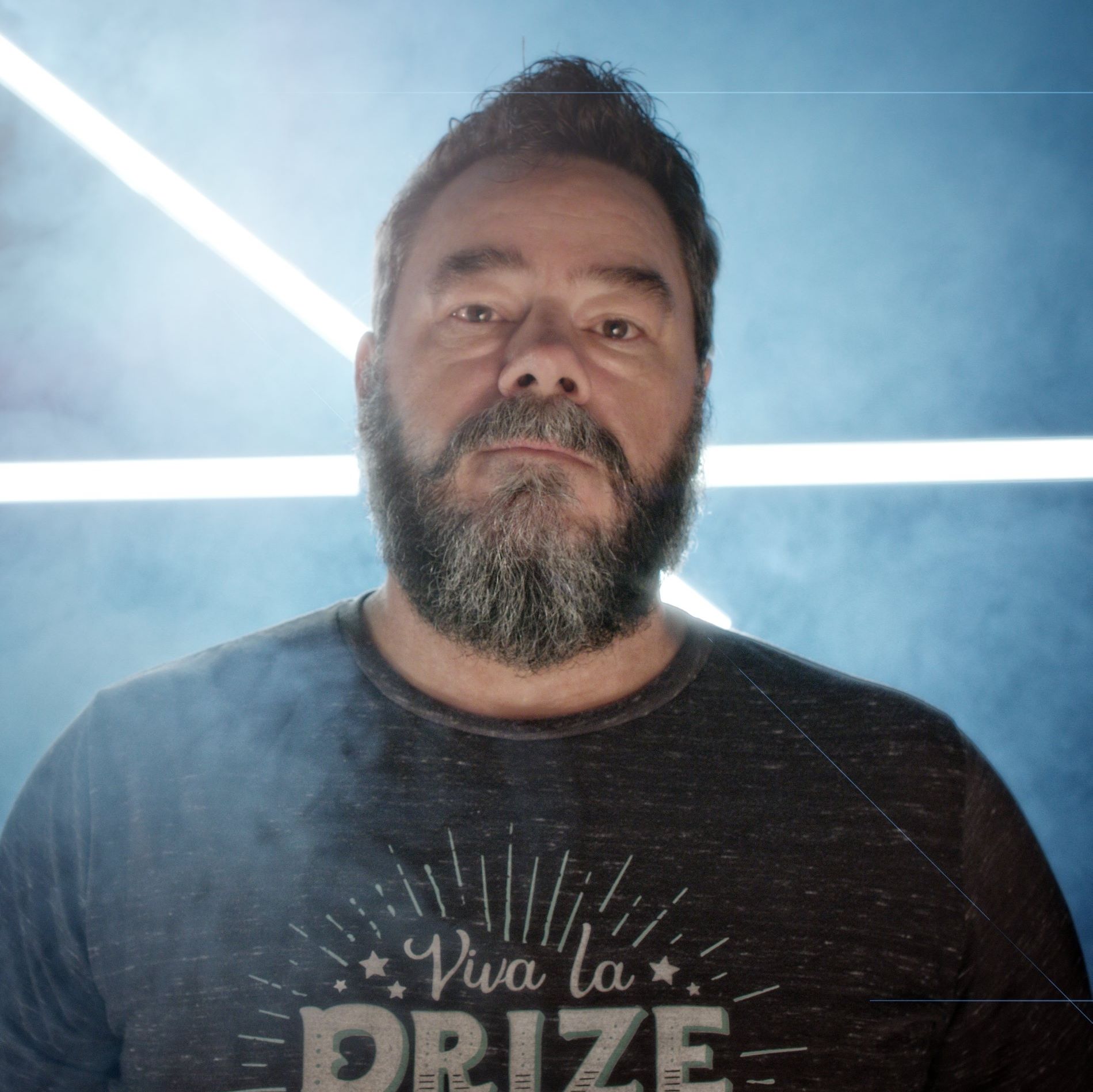 Robb Rokk aka Robb Smith
Founder / Executive Director
Writer and director, Robb Smith (aka Robb Rokk) is the founder and Executive Director of DeSoto Arts Institute where he teaches acting and all aspects of filmmaking. Robb's mission for DeSoto Arts Institute is to provide exposure, education, and hands-on experience in the arts to anyone and everyone interested – and to prove that great entertainment can be produced without in-your-face agendas, shocking language and gratuitous content.
Robb was born and bred a Memphis boy but moved away to the northeast in high school. Playing guitar and starting a heavy metal band in high school was a defining experience in early life. He returned to the area in the early '90s after starting a family. The next defining moment in his life was his salvation experience where he met Jesus Christ. Robb soon began teaching in the church youth. He led worship, mentored youth, and preached weekly. He started a skateboard ministry which led to creating and producing larger local events such as the Extreme Youth Revolution (XREV) hosting a skateboard competition featuring 10 Christian metal-core bands over weekends at Horn Lake Skate Park in 2006-2008. He then produced the Sexual Revolution event at the Landers Center in 2009 which drew over 6000 people to hear music and messages about purity and chasing after God before all else.   
Creating and ever-evolving, Robb began making music videos for Nashville artists and then began writing screenplays. Working with a student crew, four of his films have made the top ten cut in the Memphis Film Prize with those films and other student films playing in and winning awards in numerous festivals around the world.
In 2019, Robb founded the DeSoto Film Festival and found it to be a fulfilling endeavor providing family-friendly entertainment. The festival is returning in October 2023 for its 3rd annual event.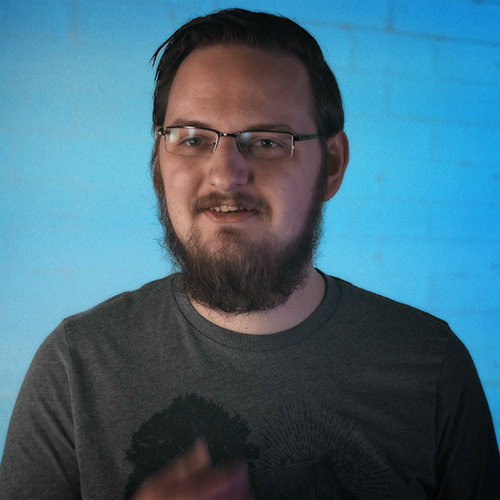 Jesaiah Burnett
Program Director / Board Member
Jesaiah Burnett started as a film student at DeSoto Arts Institute and now serves as DAI's Program Director and is a founding board member. You'll find him working day-to-day in the studio editing, writing grant applications, managing the festival submissions, and getting things done for DAI students. He is passionate about film and strongly dislikes most films he views. If you don't believe that, then you need to listen to the official DAI podcast titled Didn't Hate It.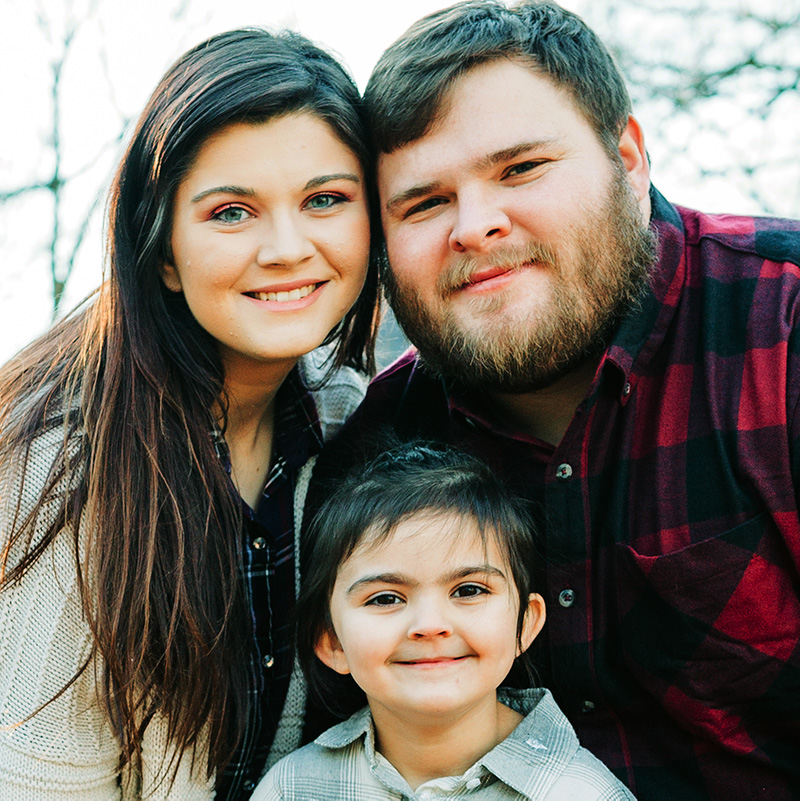 Zack Smith
Board Member
A follower of Christ, husband, and father, Zack has served in ministry for over seven years leading students, families, and discipleship teams. His passions also include writing, acting, directing, and his pets, which are named after Marvel Avengers characters. Zack writes and performs spoken word poetry and has a background in music performance and theatre. He leads DAI students with the hopes of helping them discover a passion for filmmaking and arts. He is also an avid podcast listener and hopes to be the source of hope and sanity in the DAI podcast, Didn't Hate It.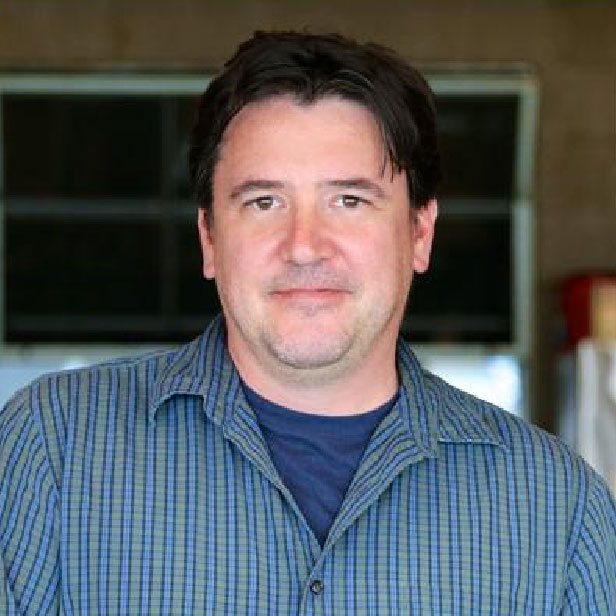 John Heller
Technical Advisor / Board Member
John began his career in visual arts as a photographer and digital artist. In 1996, his interest in film led to the visual effects studio. One of his first credits was as an Inferno artist on the blockbuster Titanic. John rose to VFX Supervisor overseeing work on such films such as Big Miracle, Percy Jackson & The Olympians: The Lightning Thief, and The Bourne Legacy. As a freelance VFX Supervisor, he helmed work on such feature films as A Walk in the Woods and Secret in Their Eyes.
Joining FuseFX in 2015, John brought his cinematic experience to television, working on critically acclaimed shows such as HBO's True Detective, The Outsider, and Showtime's Penny Dreadful: City of Angels. Working on set and in the studio, John focuses on creating visuals that serve the art of storytelling for clients including Netflix, Apple, Amazon, Marvel, Hulu, Sony, CBS, and ABC. 
Building strong relationships is at the heart of everything we do, is John's personal philosophy. While artistic talent and technical knowledge is paramount to putting the very best work on the screen, clear communication, transparency, and a good nature, is key to developing a trust that endures across multiple projects.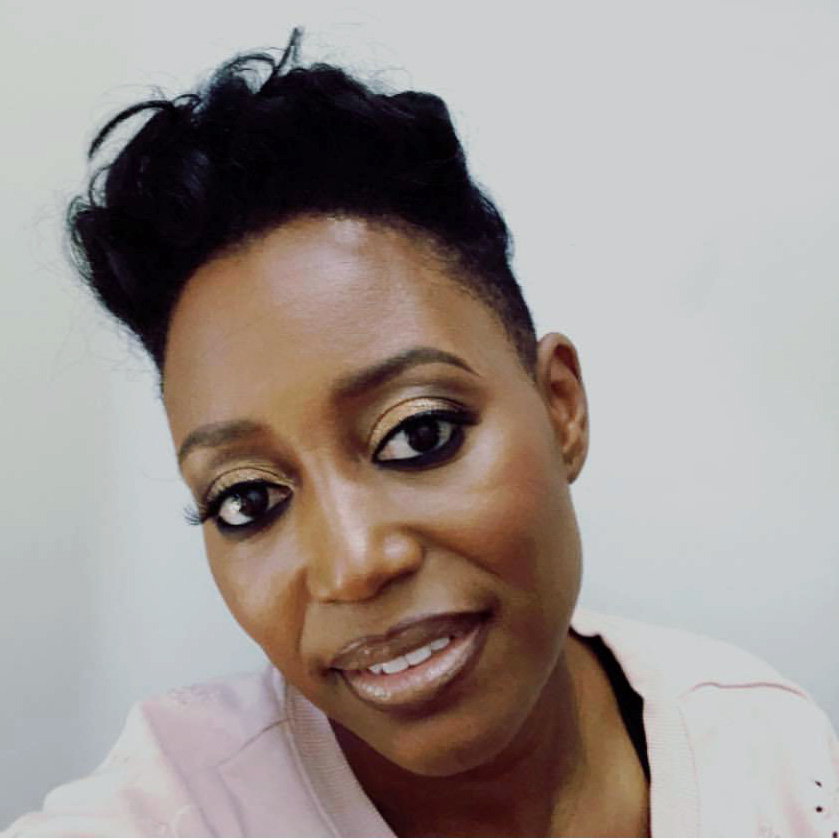 Nannette Sandy
Membership Coordinator / Board Member
Nannette Sandy, a lover of the arts, started in the entertainment industry as a talent manager, working with models and music artists. When she relocated to Baton Rouge in 2005, she wrote her first feature film screenplay and has been writing ever since. She wrote for the online magazine, examiner.com covering acting and entertainment and in 2014, she completed the Voice Over program at Clayton University in McDonough, GA. In 2015, she wrote her first short screenplay titled "Torn" that reached the finalist stage twice for different film festivals.
Nannette was recently nominated for writing "Homeless Girl" as Best Short Screenplay at the upcoming LA Under The Stars film festival in Los Angeles.